'Industry 4.1' and 'maskless UV exposure system' developed by NCKU shown at HANNOVER MESSE in Germany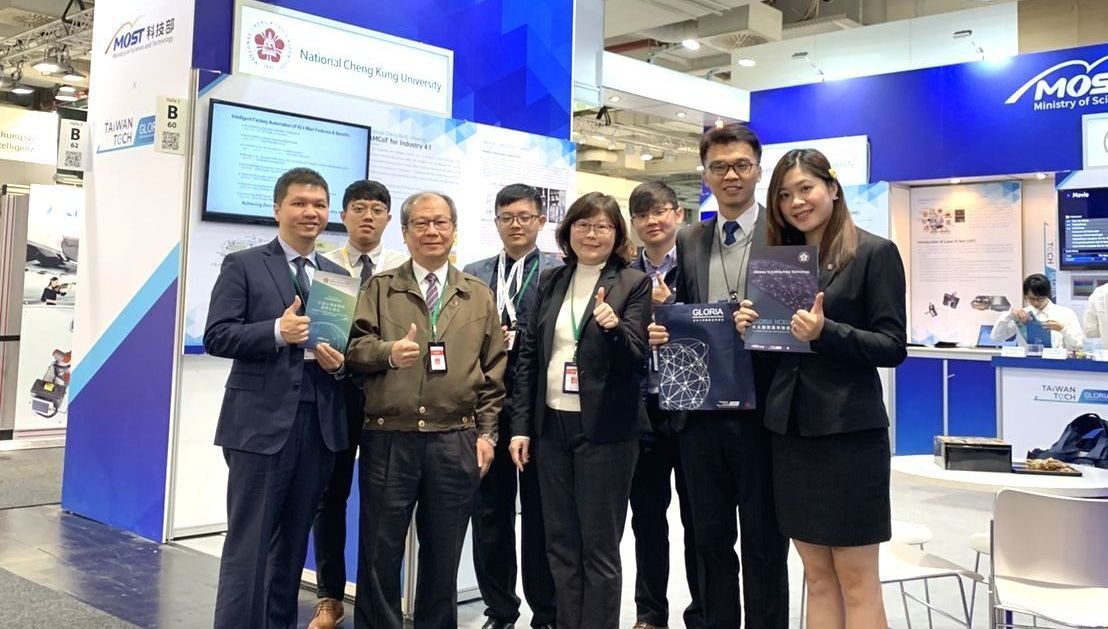 HANNOVER MESSE in Germany (01 - 05 April) is the iconic exhibition of industrial application of technologies. In the past, NCKU has demonstrated the achievements of R&D that meet industrial needs in the areas of intelligent manufacturing, and mechanical engineering etc. NCKU Global Research & Industry Alliance (GloRIA) participates HANNOVER MESSE with the technologies developed in the university that include the technical teams lead by the director of Intelligent Manufacturing Research Center, Fan-Tien Cheng, and the professor of mechanical engineering department, Yung-Chun Lee, respectively. Many domestic and foreign manufacturers show their interests in what are exhibited at the exhibition which have facilitated to promote the industrial application of technologies by NCKU to the global.
"Industry 4.1" helps the intelligent manufacturing achieve perfect quality with 0% fraction defective
The program of "Industry 4.1" proposed by director Fan-Tien Cheng can help the manufacturing of products be so close to zero defects by integrating the technologies of Automatic Virtual Metrology (AVM), Intelligent Predictive Maintenance (IPM), and Intelligent Yield Management (IYM) into Advanced Manufacturing Cloud of Things (AMCoT) platform. Based on the structure of Advanced Manufacturing Cloud of Things (AMCoT) that won the Best Application Paper Award in IEEE CASE 2017, plus Intelligent Predictive Maintenance (IPM) and Intelligent Yield Management (IYM) successively developed by the team, the technology has been successfully applied on quite some high-tech manufacturers including semiconductor, panel, and solar energy; in addition, it was also promoted to be applied to the traditional industry of mechanical manufacturing related to automobile wheel , aerospace, blow molding equipment, and carbon fiber.
The Intelligent Manufacturing Research Center in NCKU is responsible for directing and coordinating between four research divisions (namely eMRC Division, RO Division, AM Division, and IBDI Division), and each division will provide the key technologies of realization to complete "Intelligent Manufacturing System". Regarding the promotion of technologies to the global, it is responsible by the group of international collaboration. Besides, group of talents cultivation is in charge of training industry professionals and students with intelligent manufacturing technologies by holding Intelligent Manufacturing System Certificate Course and technical seminars.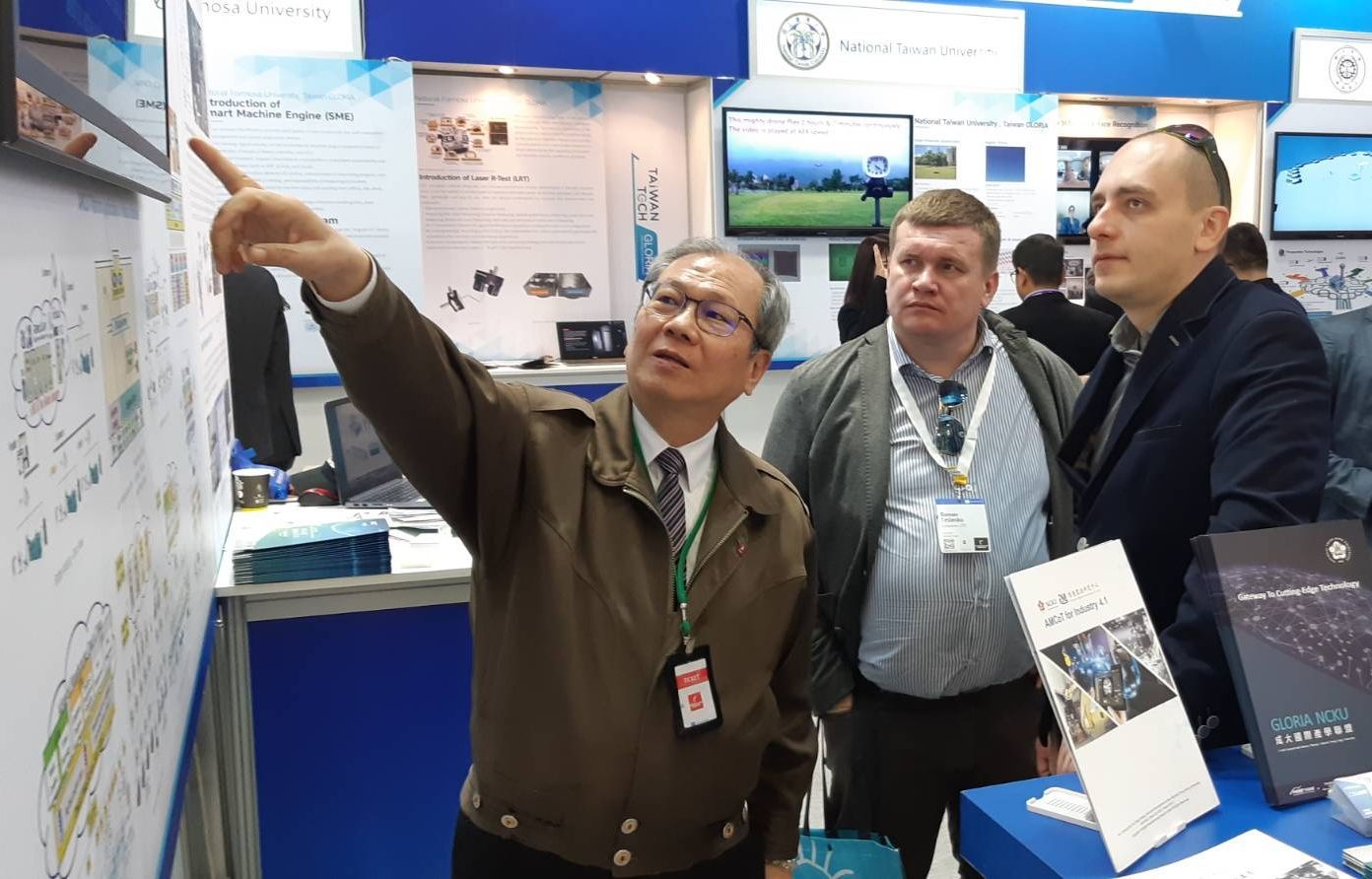 High Precision Maskless Lithography System: the optimal solution for IC Substrates and Advanced Packaging
The maskless UV exposure system with high precision developed by the professor from mechanical engineering department, Yung-Chun Lee, can be applied in semiconductor integrated circuit, IC packaging, printed circuit board, etc., as well as the related industries extending to flat-panel display, LED, optical communication, photoelectric element, etc.. The system has provided IC substrate and advanced packaging industry with a better option in the case that the technology of Maskless Lithography System has been being the monopoly. Professor Yun-Chun Lee has also established a startup by the technology which is the first manufacture of maskless UV exposure system with self-brand and technological autonomy.
Furthermore, Professor Yun-Chun Lee will be demonstrating the application of maskless UV exposure system on the manufacturing process of metal roller mold and the technology of Nano-Imprinting Lithography (NIL). He will produce the critical part in this technology by self-made excimer laser micro-machining system, and through the high precision mechanical alignment, accurately controlled rotations of metal roller, as well as longitudinal scanning of the platen, any ultraviolet light patterns can be realized on the photoresist substrates and cylinder roller mold surface. Regarding the DFB laser diode of Nanoimprint Lithography, the technology can implement not only single uniform and phase-shift Bragg diffraction grating but also the alignment ability of the imprinting machine to be within 0.03 degrees on InP wafer.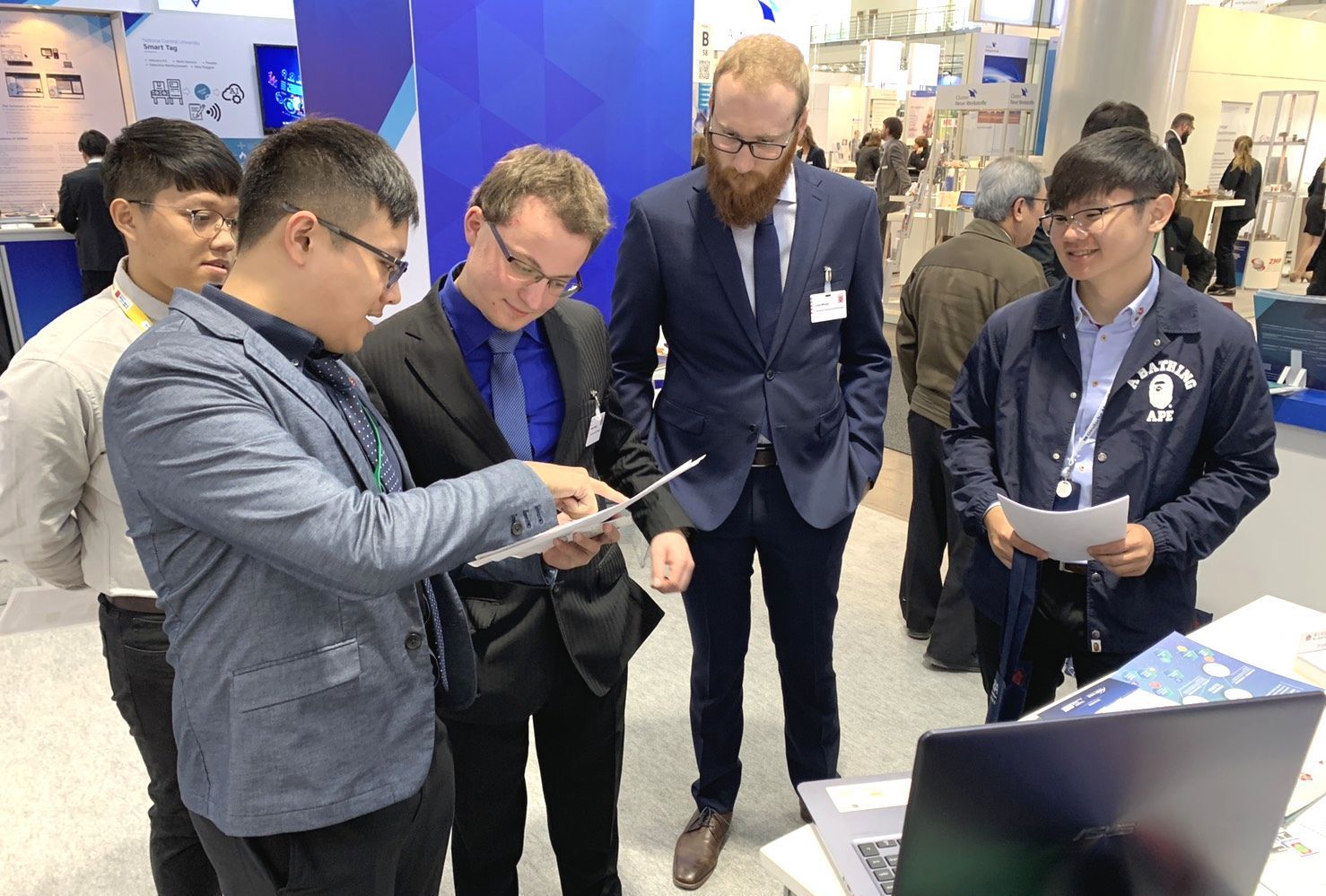 About NCKU Global Research & Industry Alliance (GLORIA NCKU):
GLORIA NCKU has integrated the resources of 9 colleges and 80+ research centers in NCKU to develop the optimal solutions of industry-academic cooperation for corporate members including the assistance of finding talents and research achievements in the university, facilitating the cooperation between businesses and school, making NCKU be the solid support for industry development.
The Alliance operates on a corporate membership basis subject to membership fee. Corporate members are entitled to customized services, priority access of R&D personnel and their research, priority in graduate recruitment and training for industrial talents, setting up global connection and collaboration between members, etc., all of which are valuable services for members only to be ahead of others.
Hannover Messe booth: Hall 2, Stand B58

Trade Fair Dates: 01. - 05. April 2019

Contact: (06) 2080325#203, Lan-I Huang